Please mark your calendar for the SUNA General meeting June 7th at Edison Elementary School. See Board member candidate bios below.
This Neighborhood Meeting agenda includes learning about the new YMCA Plans, a discussion of hate/bias propaganda popping up around the city and how to address it if discovered in SUNA, and an election for the SUNA Board. Promises to be a very interesting evening.
Come early for cookies and Socializing. SUNA Board vote starts at 6:45pm
There are 3 positions open at this time. Here is more information about the candidates: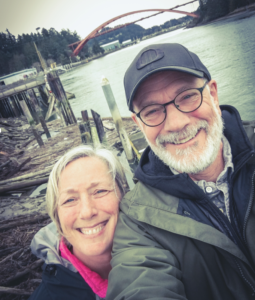 Vernon Campbell is seeking his first election to the SUNA board. Vernon graduated from the University of Oregon in 1979 with a bachelor's degree in elementary education.  He taught for 21 years in the Anchorage School District.  In 2002, Vernon attained a master's degree in educational leadership from the University of Alaska in Anchorage. He retired from ASD in 2015 as its executive director of federal programs.  After 46 years in Alaska, Vernon and his wife, Cheryl, retired and moved to Eugene in July 2015.  Vernon and Cheryl have three grown children.  Tucker will attend U of O law school in August 2017.  Gavin works on a farm in northern California. And in June of 2017, McKenzie will graduate from the Oregon Institute of Technology with a bachelor's degree in operations management.  As a board member, Vernon will support efforts to enhance SUN's safety, security and quality of life.  He believes SUN is a unique, breath-taking and family-friendly neighborhood.  These qualities are at the heart of why Vernon and Cheryl retired here.  Vernon is committed to protecting and enhancing the qualities that make SUN such a special place to live.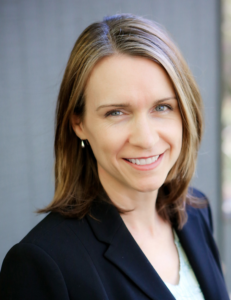 Kari Parsons joined the SUNA board in 2013 and is currently seeking re-election. She moved to Eugene with her family in 2004 and has since lived in two different South University Neighborhood homes.  She, her husband, and their three kids love Eugene and feel that this wonderful neighborhood and its community-minded residents can take credit for 99% of that love and appreciation. Kari's children attend Edison, Roosevelt and South. She has served in parent leadership and fundraising roles at Edison for many years. Even though Kari was raised in northern California, went to college in Washington state, and grad school in California, she has Oregon roots; both of her parents went to OSU and her mother was a Rose Festival princess back in 1955.  She has her own consulting practice, Parsons Consulting, Inc., which specializes in using community-level data to track and build regional quality of life and well-being. As a continuing SUNA board member, Kari hopes to keep our neighborhood thriving by supporting community-building activities, encouraging upgrades at University Park, and advocating for policies that enhance livability.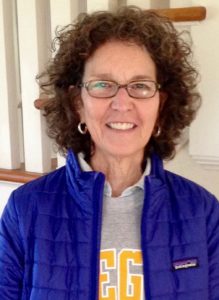 Nancy Meyer: My name is Nancy Meyer, and I've enjoyed living in this neighborhood for 27 years.My children went to Edison, RMS, and SEHS – where I served on each of the Parent and Site Councils. I taught history and psychology at South for 12 years, which let me get to know many more families in our neighborhood. I am currently on the Board of the Eugene Imagina*on Library and lead Educa*onal tours for UO's Museum of Natural and Cultural History.

During my three years on the SUNA board, I've worked to engage and represent as many neighbors as possible. This has included organizing general mee*ngs with speakers who address important issues for our neighborhood, working on common concerns (from zoning to disaster preparedness to safety issues), and interac*ng with the University to ensure that students are respec4ully included in our neighborhood.

I believe we live in a special, welcoming neighborhood – and I would like to con*nue working on the board to support our livability issues and the important roles of Edison and University Park.