Nancy Meyer, board co-chair
Bill Aspegren, co-chair
Marsha Shankman, treasurer
Tracy Phelan, secretary
Rebekah Hanley
Pamela Miller
Laura Illig
Carolyn Jacobs
Kari Parsons
Constance Van Flandern
Board Profiles: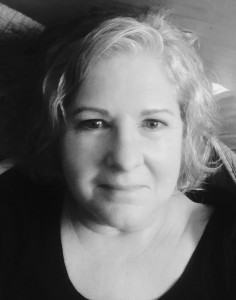 TRACY PHELAN
When my family and I moved to Eugene from Seattle in 1989, I knew South
University was the right neighborhood for all of us. There were so many reasons: excellent schools, involved and interesting residents, architectural variety, walkability to the university, shops, parks, schools and more.
While raising three children at 22nd and Potter, I worked at the UO and volunteered
at Edison, Roosevelt, Fox Hollow and First Congregational Church among others.
Opportunities in Portland and Santa Barbara resulted in an 8 year absence but love
of the neighborhood and dear friends here made my return to Eugene 9 years ago
inevitable—another home on the very same block. In addition, I have cared for my
parents for 7 years since moving them to Eugene from my childhood home on Cape
Cod.
My public service career (City of Seattle administrator in human resources and
legislative and community relations director for the University of Oregon) and
volunteer experiences reflect my interest in citizen participation and public,
collaborative processes.
I value the vitality and eclecticism of my neighbors and my neighborhood. As a board
member of SUNA I would work to continue and improve those tangible and intangible
assets that make South University such a wonderful place to live.
My pastimes include home renovation, walking, playing very poor bridge, and
gardening. And, of course, meeting many neighbors and visitors while picking up
endless sweet gum pods from my 5 beautiful street trees.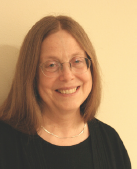 Marsha Shankman
Marsha Shankman. I am a longtime SUNA resident, having lived in the same 1920s-era house in the neighborhood since 1985. Both my daughters attended Edison Elementary School. I have served on the SUNA Board since 2008, during which time I have seen the many positive effects of Board-initiated projects. I enjoy working with a dedicated group of Board members and neighbors to preserve the livability of our wonderful neighborhood. I look forward to continuing to engage in neighborhood planning and am committed to the active support of Edison School, pursuing improvements to University Park, making sure that our neighborhood is well marked with street signs, and working with the University to assure that our neighborhood best serves the needs of our diverse residents, including students, seniors, and families.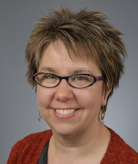 Laura Illig
I have lived in the South Eugene neighborhood since 2007. I grew up outside of Washington, D.C. and moved to Eugene from New York City, where my family
and I spent a number of years living and working. I own a management consulting firm, Corinthian Consulting, which specializes in marketing strategy, and
organizational development. For the past few years, I have also worked part-time as the Vice President of Marketing for SELCO Community Credit Union. I was on Site Council at Edison Elementary School and played an active role inorganizing members of the South University, Fairmount, and Laurel Hill
Valley neighborhoods to fight for preservation of Edison as a neighborhood school and community anchor.I was also the campaign manager for the 4J school bond measure that passed in May, 2013, am the Fundraising Chair for the Democratic Party of Lane County, serve as the Secretary of the Board for Parenting
Now! (formerly Birth to Three) and am also the Chair of the City of Eugene Budget Committee. I live on E. 20th Avenue with my husband, Rob,
a professor at the UO Law School and my daughter, Emma, a student at Roosevelt Middle School.
Carolyn Jacobs
Recently I served the neighborhood association as chair for a total of four years (two two-year terms) – the maximum allowed by our charter. In that time I advocated continuously for what I saw as the livability and viability of our neighborhood. There were times when it was exhausting and times when it was frustrating. But it was
well worth it!!
As the University enrollment expanded our neighborhood felt the effects of unregulated parking, incompatible infill, and increased behavior issues. We saw single family homes become rentals to large numbers of students. To meet the challenge we worked with the City to establish the parking permit program in SUNA and increased
the required number of spaces required of multi unit buildings. In the high density northern part of the neighborhood we greatly reduced the cap on building heights in such a manner that they step down as one moves south from 18th street and continues across 19th. I was instrumental in the City's adoption of the Ordinance for Unruly Behavior (the "Social Host"
Ordinance) which has contributed to the increasing peace and quiet we are experiencing today in our neighborhood.
I would like to continue to serve on the SUNA board as an active member.

Bill Aspegren
Bill retired in 1999 and moved to Eugene from Chicago where he had worked 34 years
for CNA Insurance. His time at CNA was spent managing systems development projects.
Since coming to Eugene he has been active in the Eugene Opera, Oregon Bach Festival,
middle school bicycle education program and has helped with Campbell Center outdoor
activities. Bill is on the South University Neighborhood board and has worked with the
city on minor code amendments, infill compatibility standards and various other land use
issues. He has been part of Envision Eugene as a member of the Community Resource
Group and the Economic Development sub-group. He currently serves as an at large
neighborhood representative on the MUPTE Review Panel and is on the UOPD
Complaint Review Committee.
Bill is a serious bicycle rider and enjoys hiking, birding and woodworking.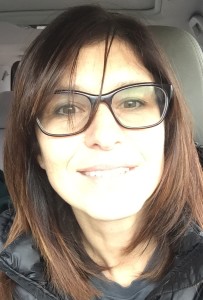 Constance Van Flandern
Growing up in Washington, DC, I have always felt at home in walkable city neighborhoods featuring graceful architecture styles and friendly neighbors working in their gardens. When my husband and I moved to Eugene from Manhattan in 2002, we knew immediately that the South University Neighborhood, with it's vintage housing stock, old growth trees, lush gardens and charming elementary school, was the place we wanted to start our family.  We now have a 4th grader, and middle schooler at Roosevelt.
Since moving to Eugene I have worked as a Special Events Planner for the University of Oregon, a Marketing Director for a local IT firm and currently am an independent contractor and consultant for marketing, events and graphic design. I have been actively engaged with the neighborhood association as I volunteered time to create our social media presence, start and LEAD our NextDoor Community Bulletin profile, start and update this SUNA website, and help plan and execute neighborhood block party events. I instigated the neighborhood Little Free Library initiative (SUNA has now sponsored two), and I am leading the efforts to connect neighbors with the UO Landscape Department and Parks and Open Spaces on the future renovation of the SUN's own University Park.
In my free time I enjoy the privileges of being an Old Slug Queen, 2008 Queen Slugtoinette, a unique and historical Eugene Tradition. In 2010, when SUNA board member Mimi Kato was awarded the fire hydrant grant, I painted the Slug Queen Hydrant on the corner of 20th and Kincaid and then made it into a Geocache to engage neighbors and visitors.
I love spending time outside with my kids and mucking around in my own garden where we always see neighbors who stop to chat. I hope to have your vote so that I can continue to serve the neighborhood in an official capacity. Thank you.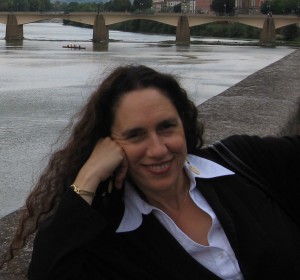 Pamela Miller
 My husband Dan and I have lived on Harris Street for 30 years; raised 2 daughters through our neighborhood schools.
Was active on Parent and Site Councils at Edison, Roosevelt and SEHS throughout our daughters' school careers (roughly 1989 – 2004) Did time as coordinator of Edison Book Fair and Roosevelt Magazine drives; served on a 4J committee or two. Have served on the SUNA Board for 8 years; did a stint as Chair during my most recent term.
I am especially interested in land use issues which effect neighborhoods. Maintaining a critical mass of single family, owner-occupied housing stock in our urban neighborhood, and sustaining our neighborhood elementary school are prime concerns.
I love this neighborhood, and want to do what I can to promote that it remain livable, diverse and vital as it evolves.
Contact us via