Have questions, ideas, information to share?
We now have multiple ways to be in contact.

Write us at: info@sunaeugene.org
Like our SUNA Facebook Page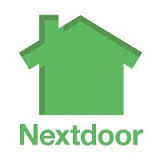 SUN residents only use this link to join our private online bulletin board NEXTDOOR SOUTH UNIVERSITY


Our City Council representative, Alan Zelenka, asked that we share his contact info with you, the SUNA neighbors, so that he can best respond to our needs and represent us at City Council meetings.
Here is his contact info:
ALAN ZELENKA
• email: Alan.Zelenka@ci.eugene.or.us
• phone: (541) 337-6714